Ena od dolgoletnih tradicij na SOLIDWORKS WORLD-u je PREDOGLED NOVOSTI, ki prikazuje nekatere nove funkcionalnosti, ki so v razvoju za SOLIDWORKS produkte. Na 3DEXPERIENCE World 2020 so predoglede prikazali neposredno uporabnikom po skupinah. Te "POP-UP" predstavitve funkcij so bile predstavljene uporabnikom, ki bi jih največ uporabljali. Tisti kateri niste bili na predstavitvah, ne skrbite! Vsaka predstavitev je bila posneta in je na voljo za ogled na SOLIDWORKS LIVE .
Čeprav to vsebino z veseljem delimo, dodajmo opomnik: nove funkcije se vedno spreminjajo, dokler v celoti niso preverjene in ni zagotovljeno, da bodo v naslednji verziji SOLIDWORKS-a.
While we openly share this content as a reminder, this is a TECHNOLOGY PREVIEW and features / functionality are always changing until fully vetted and not guaranteed to be in the next release.
Uživajte!
UKRIVLJENA PLOČEVINA PO RADIUSU
Edge Flange funkcija sedaj podpira ukrivljenje na neravnih tangecialnih robovih na obstoječi Base, Swept ali Edge Flange geometriji.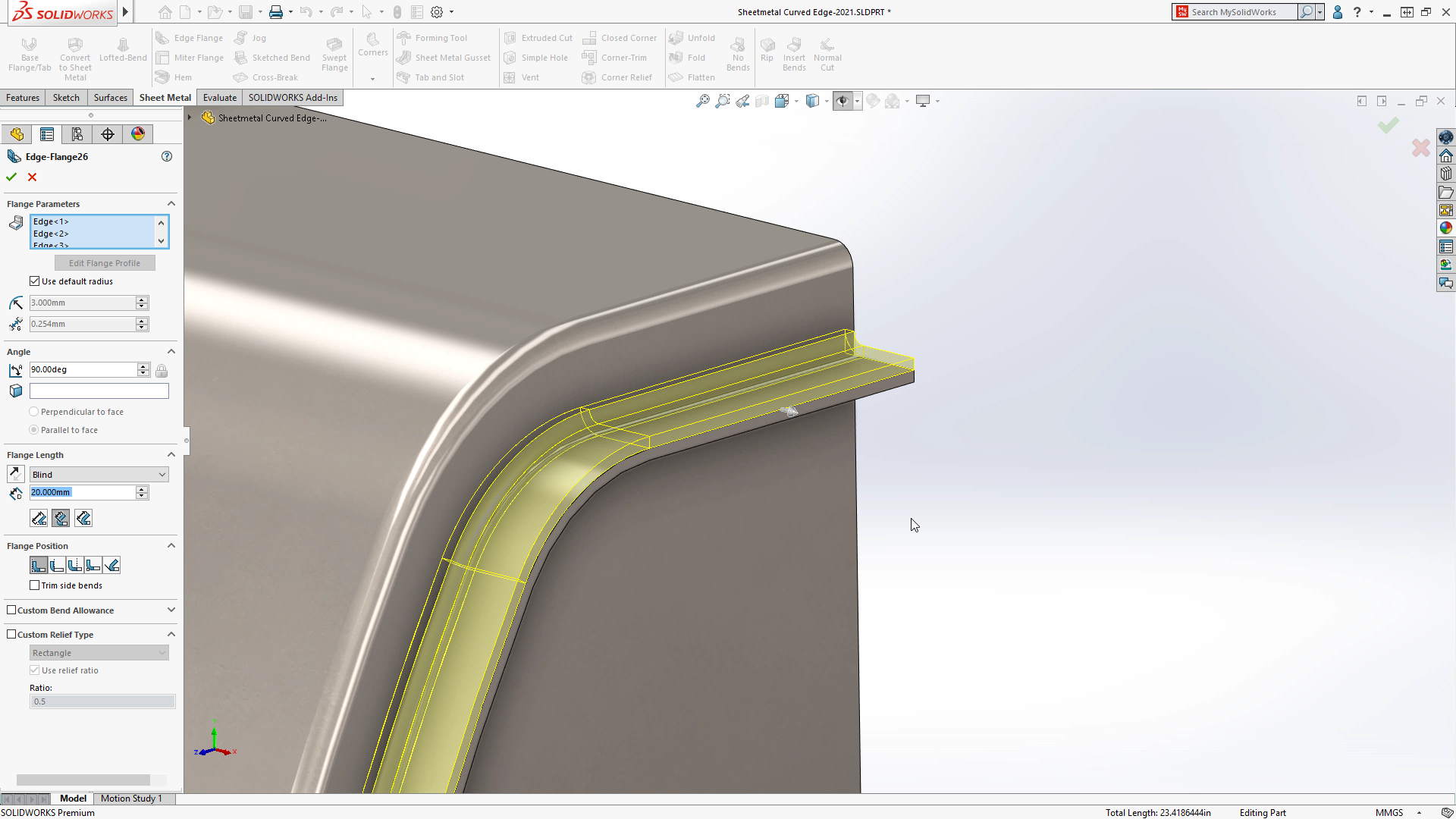 SILHOUETTE DEFEATURE
Ta obstoječa funkcionalnost je razširjena, da vključuje možnost shranjevanja poenostavljenega sestava kot podkonfiguracijo v aktivnem sestavu.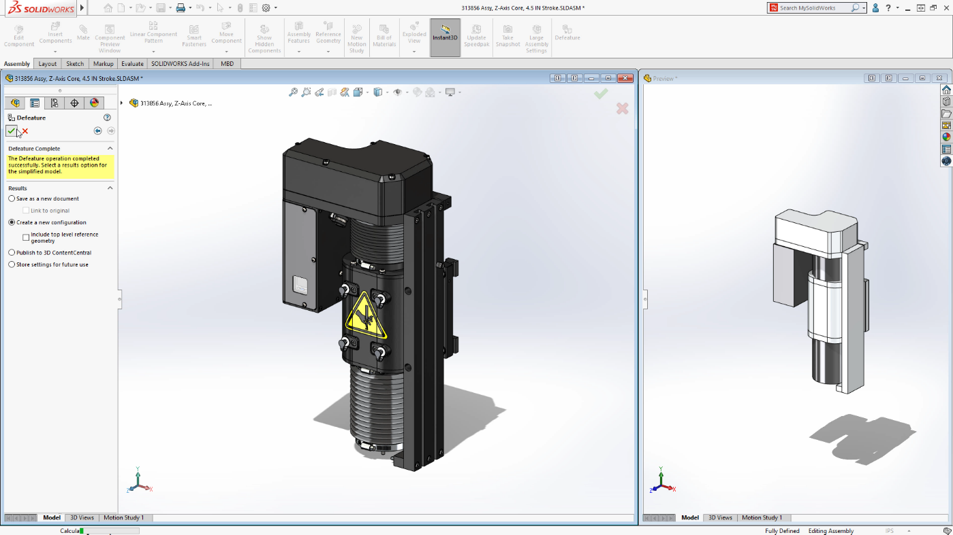 USER EXPERIENCE
Appearance funkciji v SOLIDWORKS 2021 je dodano orodje Color Picker, ki bo uporabnikom omogočil, da izberejo željeno barvo iz katere koli aplikacije. Ko je barva izbrana, se izgled modela takoj posodobi.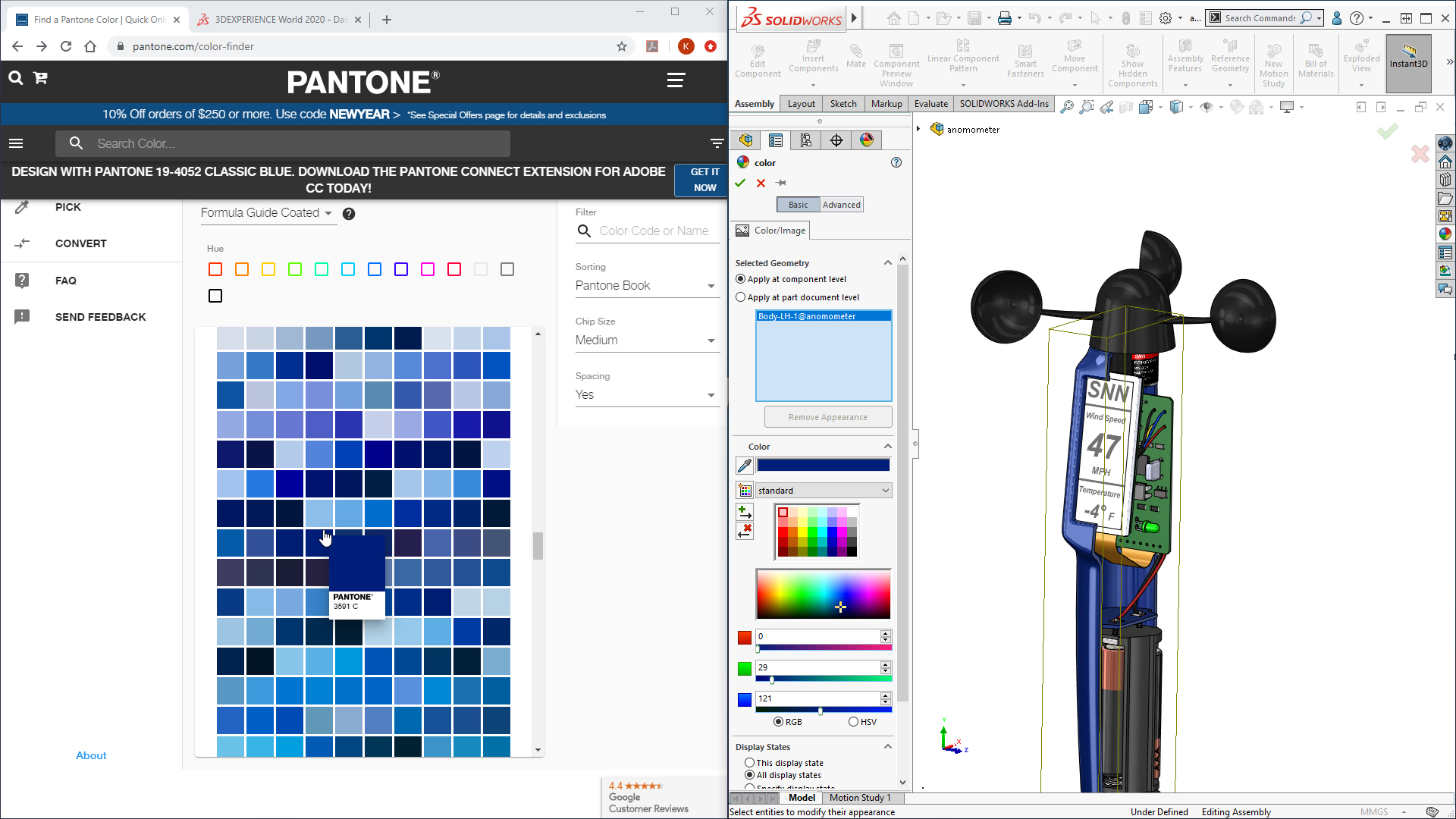 SIMULATION
Pri uporabi nekompatibilne mreže in bonded kontakta v strukturnih simulacijah bodo rezultati bolj natančni.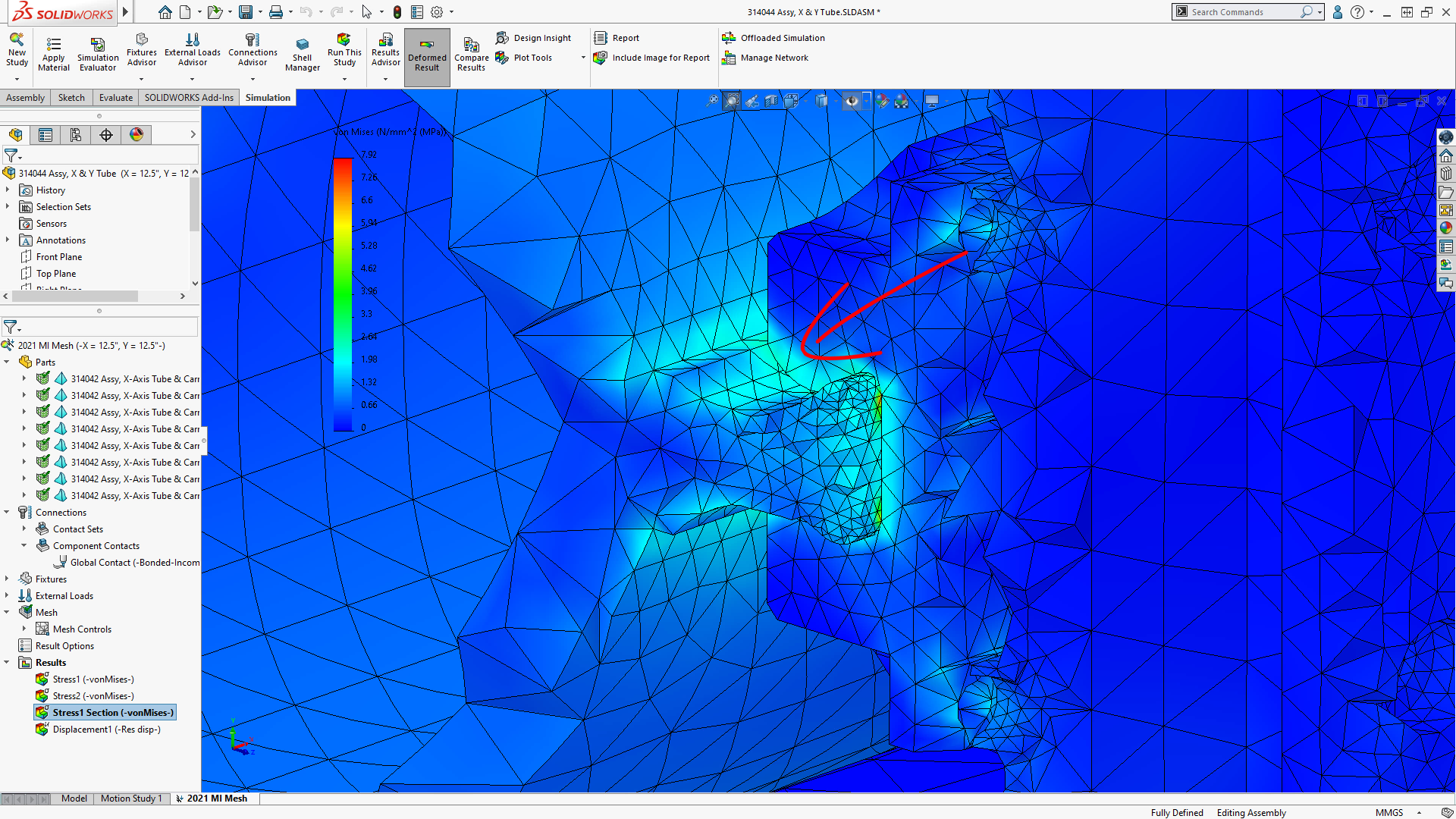 SIMULATION
Hitrost mreženja v simulacijah s Blended Curvature-Based Mesh metodo bo sedaj veliko hitrejša brez negativnih vplivov na natančnost izračuna.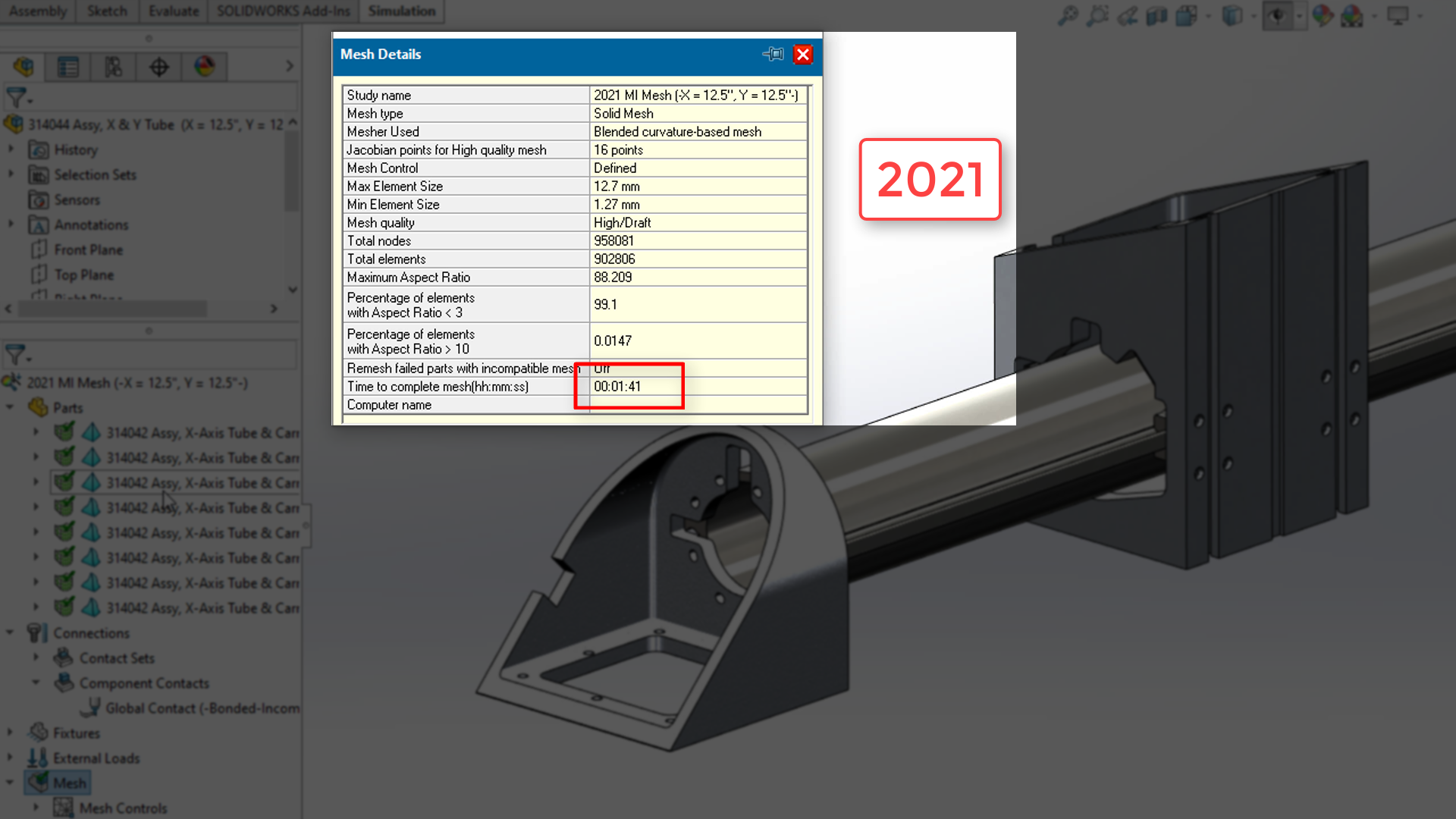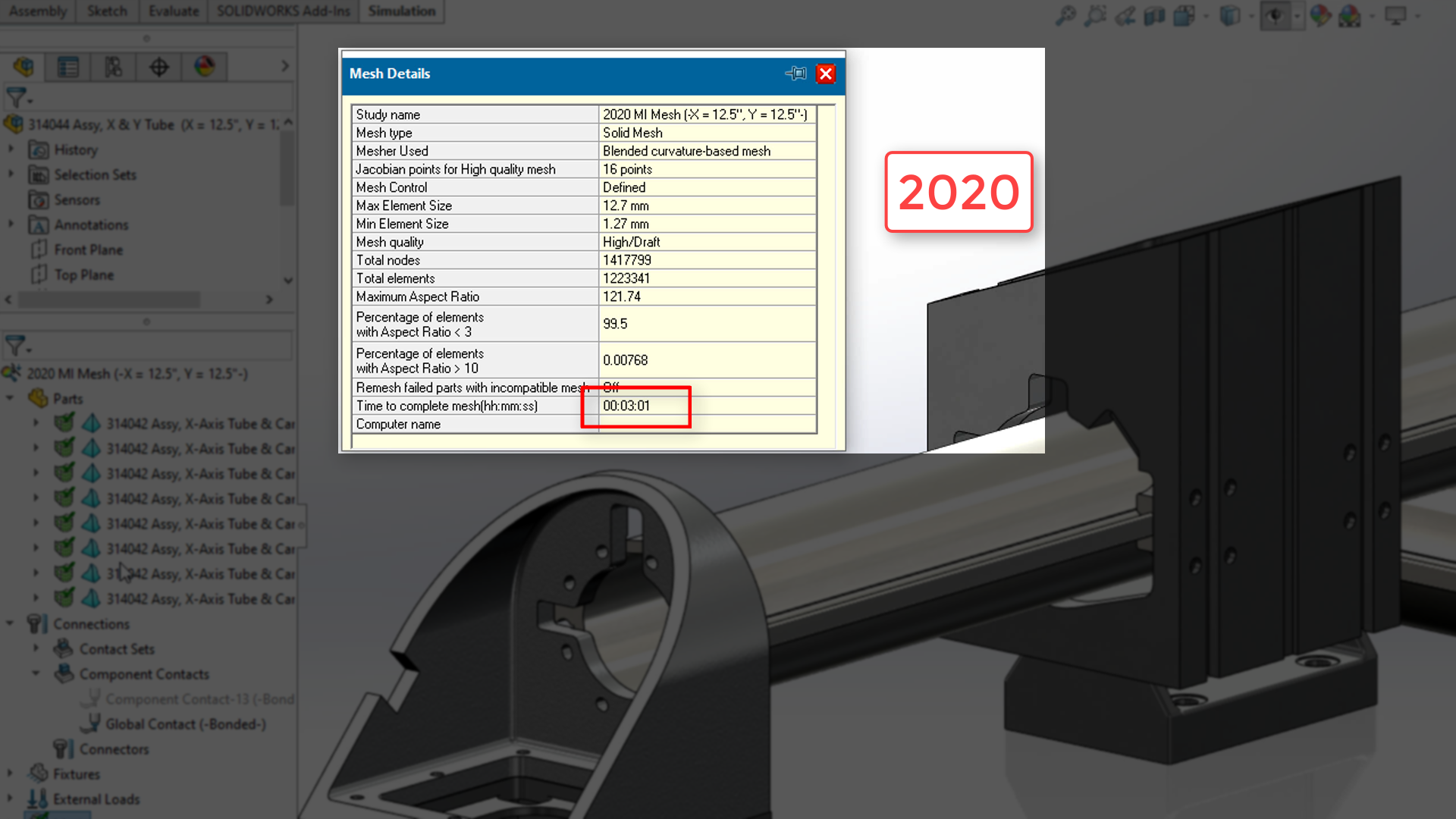 DELAVNIŠKE RISBE – DETAILING MODE
Izboljšave za Detailing Mode omogočajo urejanje tako starih kot na novo dodanih dimenzij.  Detail, Break in Crop pogledi se lahko sedaj ustvarjajo, spreminjajo in dodamo jim lahko dimenzije in opombe. Posodobljena je tudi funkcionalnost Hole Callout katero je sedaj mogoče uporabiti za luknje ustvarjene s Hole Wizard in Extrud Cut funkcijama.