Se počutite omejene ko vaš 3D model gledate na 2D zaslonu? Si kdaj zaželite, da "skočite" v CAD model in detaljno pregledate, kaj ste kreirali in kako v merilu 1:1?
SOLIDWORKS XR vam sedaj to omogoča!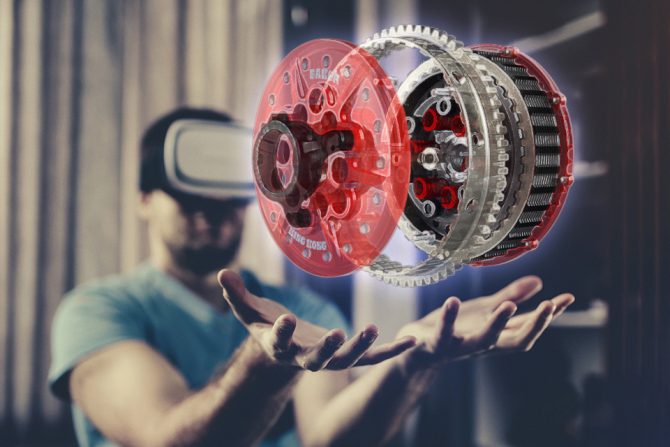 SOLIDWORKS XR vsebuje komponente razširjene resničnosti (AR – Augmented Reality), navidezne resničnosti (VR – Virtual Reality) in mešane resničnosti (MR – Mixed Reality). s SOLIDWORKS XR boste imeli več prepričanja v svoje delo in boste tako lahko zagotovili nov končni produkt v krajšem času. Samo predstavljajte si učinkovitost pregledovanja različnih variant novega modela in primerjave s prejšnim produktom, katerega imate na vaši delovni mizi. To je moč SOLIDWORKS XR, ki vam omogoča izkušnjo in pregled virtualnega modela v merilu 1:1.
V okviru servisnih paketov za SOLIDWORKS 2019 in eDrawings 2019 bo predstavljene oz. vključene različne možnosti XR tehnologije. V tem prispevku pa si oglejmo kaj XR tehnologija prinaša v SOLIDWORKS CAD 2019.
SOLIDWORKS CAD 2019 – Extended Reality (XR) Exporter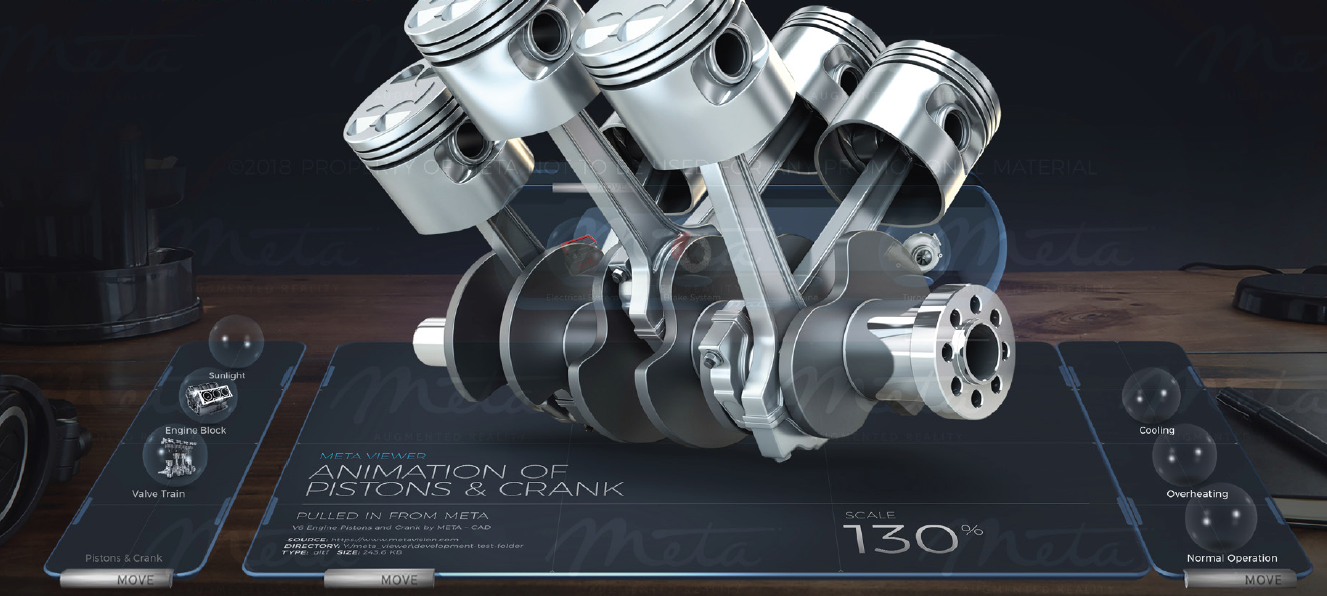 Funkcija ukaza Extended Reality Exporter for SOLIDWORKS CAD je vsebovana v vseh treh nivojih, t.j. SOLIDWORKS CAD 2019 Standard, Professional in Premium, preko "File > Save As > Extended Reality" in omogoča zapis v nov tip datotek s končnico .glTF and .glb. V te datoteke se zapišejo značilke SOLIDWORKS datotek kot so:
* hierarhija geometrije in scen
* prikazi in teksture
* luči in kamere
* eksplozijski pogledi
* animacije temelječe na študijah gibanja (Motion Study Animations)
* prikazna stanja (Display States) in konfiguracije
* meta podatki, ki vključujejo lastnosti po konfiguracijah (per-configuration custom properties), komentarje po voziščih (per-node comments), splošno po vozliščih in dokumentu ter tabele konfiguraci (design tables)

Izhodno datoteko lahko potem neposredno uporabimo v različnih AR in VR okoljih, spletnih prikazovalnikih in nekaterih aplikacijah SOLIDWORKS-ovih partnerjev.
Npr, ta tip izhodne datoteke lahko vključite v MS PowerPoint predstavitev in druge aplikacije, ki podpirajo format glTF 2.0. Lahko pa tudi ponovno sprožite animacijo znotraj SOLIDWORKS CAD programa, preklapljate med predefiniranimi prikaznimi stanji (Display State) oz. prožite eksplozijske animacije znotraj okolji, katere so razvili SOLIDWORKS partnerji.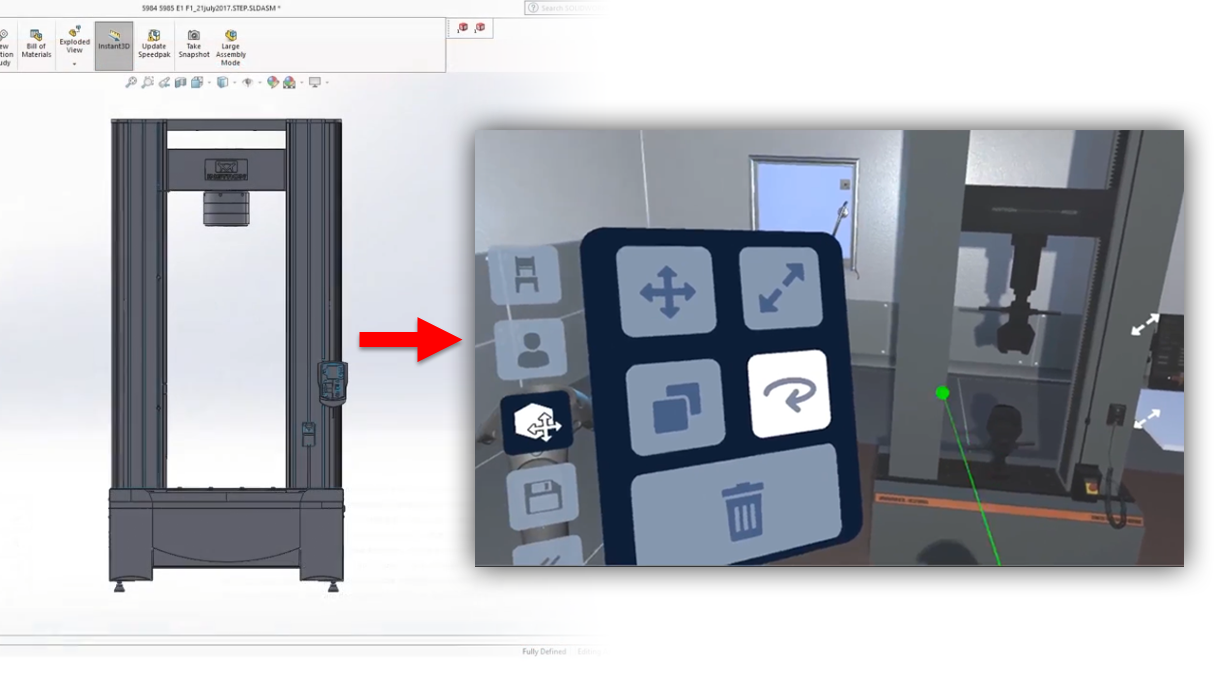 SOLIDWORKS sodeluje s številnimi podjetji, ki so se specializirala na AR & VR področje. Na ta način boste:
* izboljšali pregledovanje v fazi zasnove, razvoja in izvedbe novega produkta
* uspoosobili končne uporabnike oz. vaše kupce na področju sestave produkta in njegovega vzdrževanja
* promovirali vaš produkt z razburljivimi doživetji, katere ponuja AR/VR okolje
** OPOMBA: V prvi verziji, ki je sedaj dostopna, je novi XR Exporter ločen od glavne SOLIDWORKS 2019 instalacije. Kot uporabnik potrebujete imeti veljavno vzdrževanje za dostop do povezave http://bit.ly/2O9DQbE za XR Exporter instalacijo. Ko se tam prijavite, izberite "SOLIDWORKS Extended Reality" povezavo in preko "Download XR Beta" pretočite namestitveni program. Po končani namestitvi lahko izberete "Extended Reality .glTF and .glb" v meniju "File > Save As".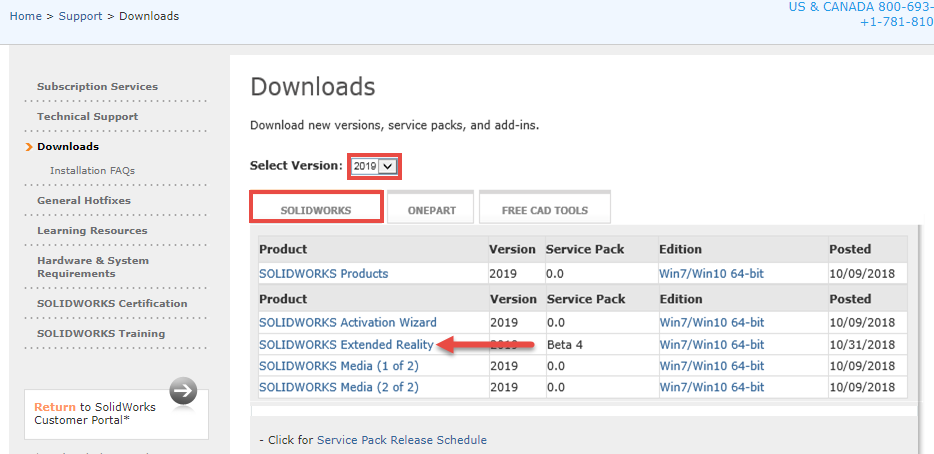 Še to: SOLIDWORKS XR (Extended Reality) ima sedaj svojo novo spletno stran, ki je na http://bit.ly/2D6MVB8. Ne pozabite jo pogledati!