SolidWorks CAM je opremljen s kar nekaj standardnimi orodji in držali, ki jih lahko uporabimo pri naših projektih. Če pa uporabljamo kakšno specjalno orodje, ki ga ni v tehnološki bazi CAM-a pa imamo možnost to orodje narisati v SolidWorks-u in dodati v zbirko orodij CAMWorks-a.
Začnemo s skico našega orodja. Pomembno je, da skico rišemo v »Front Plan« in v X+ in Y+ smeri, vrh skice pa mora izhajati iz središča.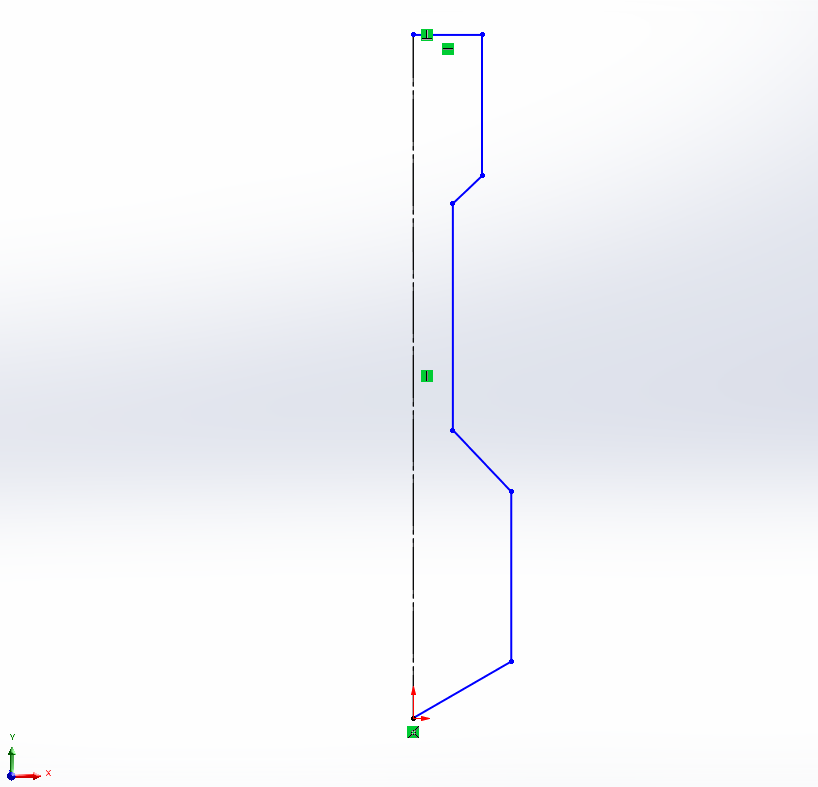 Da dobimo 3d obliko orodja uporabimo funkcijo »Revolved Boss/Base«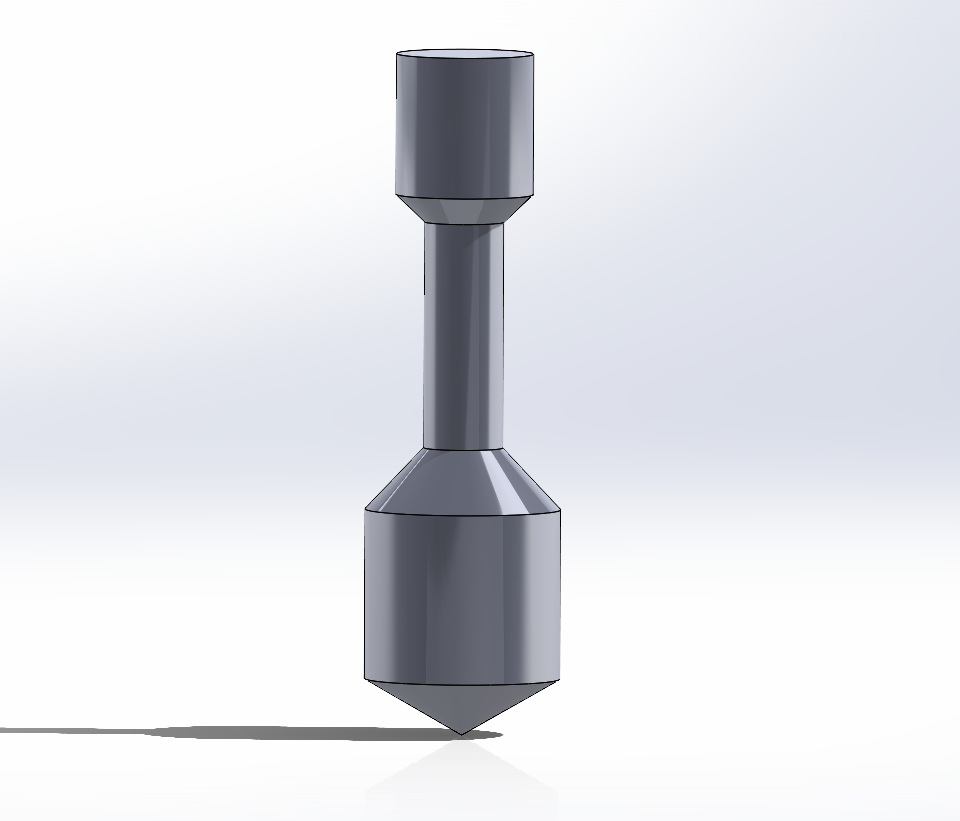 Naš 3d model shranimo. Pomembno je, da si zapomnimo kam smo shranili orodje, saj bomo ta podatek potrebovali, ko ga bomo dodali v Solidworks CAM tehnološko bazo.
To naredimo tako, da gremo v Tools > SOLIDWORKS CAM > User Defined Tools and Holders ali izberemo ikono na desni »User Defined Tools/Holder«.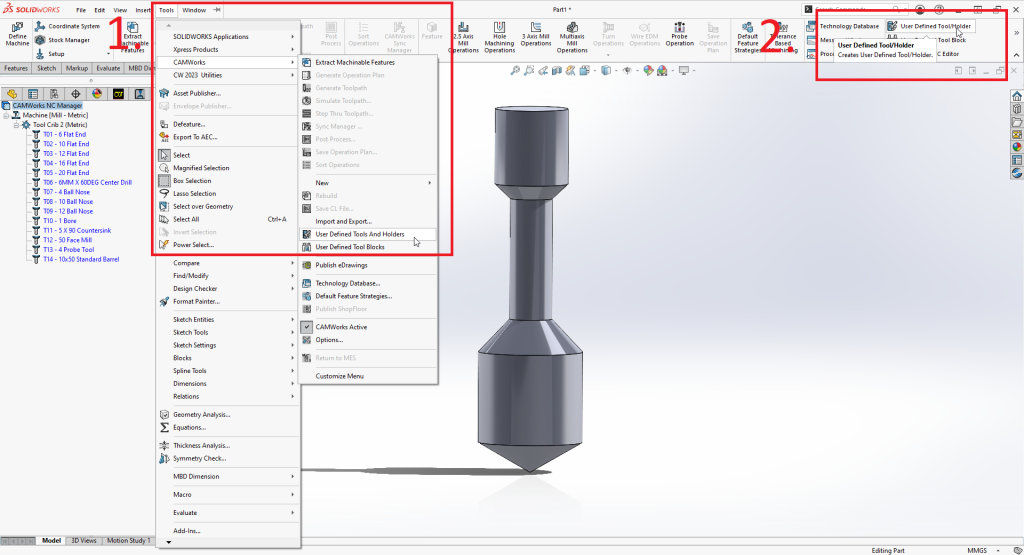 Odpre se nam novo okno na desni kjer naše orodje shranimo. Po »File Type« izberemo »Mill tool« s končnico .mt na voljo imamo še »Mill Holder« za držala in »Turn Insert« za ploščice. Ter mesto kjer želimo naše orodje shraniti. Izbor potrdimo z klikom na zeleno kljukico.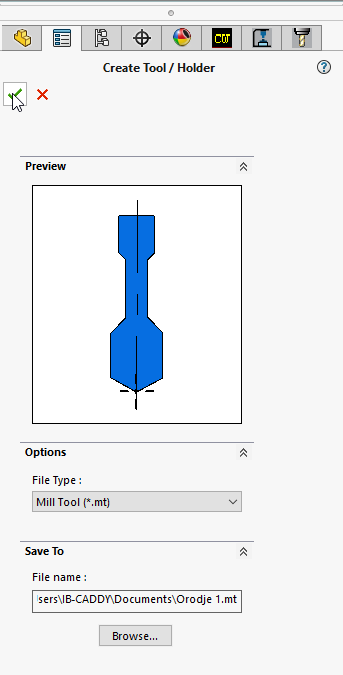 Na to odpremo tehnološko bazo kjer pod »Miling Tooling« kliknemo na »User Defined Tools«.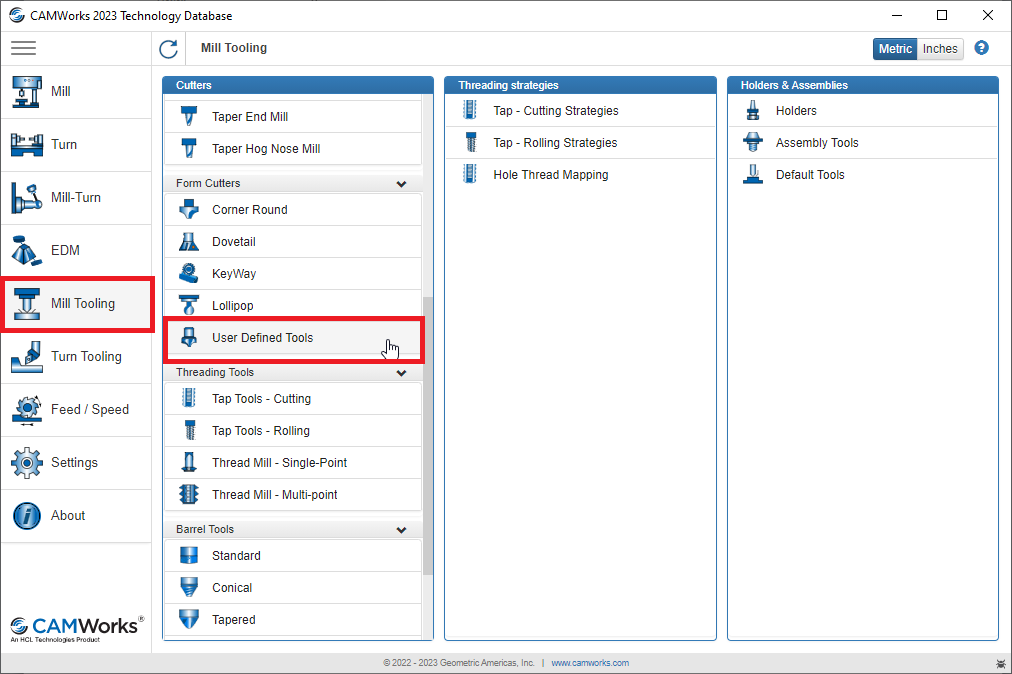 Da lahko dodamo naše novo orodje moramo najprej kopirati eno od obstoječih orodij s klikom na gumb »copy« nato v vrstici »Tool name & path« poiščemo kje smo v prejšnjem koraku shranili naše orodje (končnica .mt). Nato lahko uredimo podatke orodja. Na voljo imamo tudi urejanje parametrov rezanja za to orodje.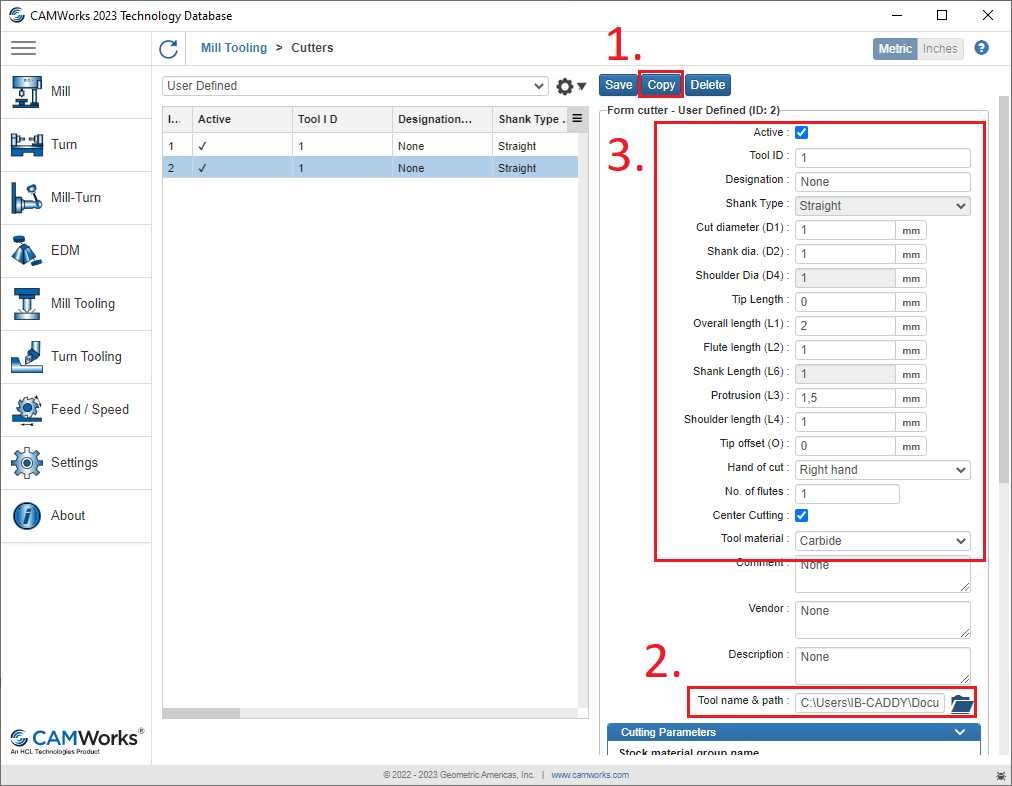 Na novo dodano orodje pa sedaj najdemo med vsemi ostalimi orodji, lahko si ga dodamo v naš »Tool Crib«, najdemo ga pod »Tool Type: User Defined Tool«.