1. V računalnik se vpišete kot administrator tako zagotovite, da imate vsa potrebna dovoljenja za namestitev programa.
2. Izključiete protivirusno zaščito
3. Preverite, da vaš sistem ustreza minimalnim zahtevam programa (Microsoft Windows operacijski sistem)
4. V brskalniku (pr.Chrome, Mozilla) vpišete https://www.solidworks.com/sw/support/downloads.htm in pritisnete »Log In«.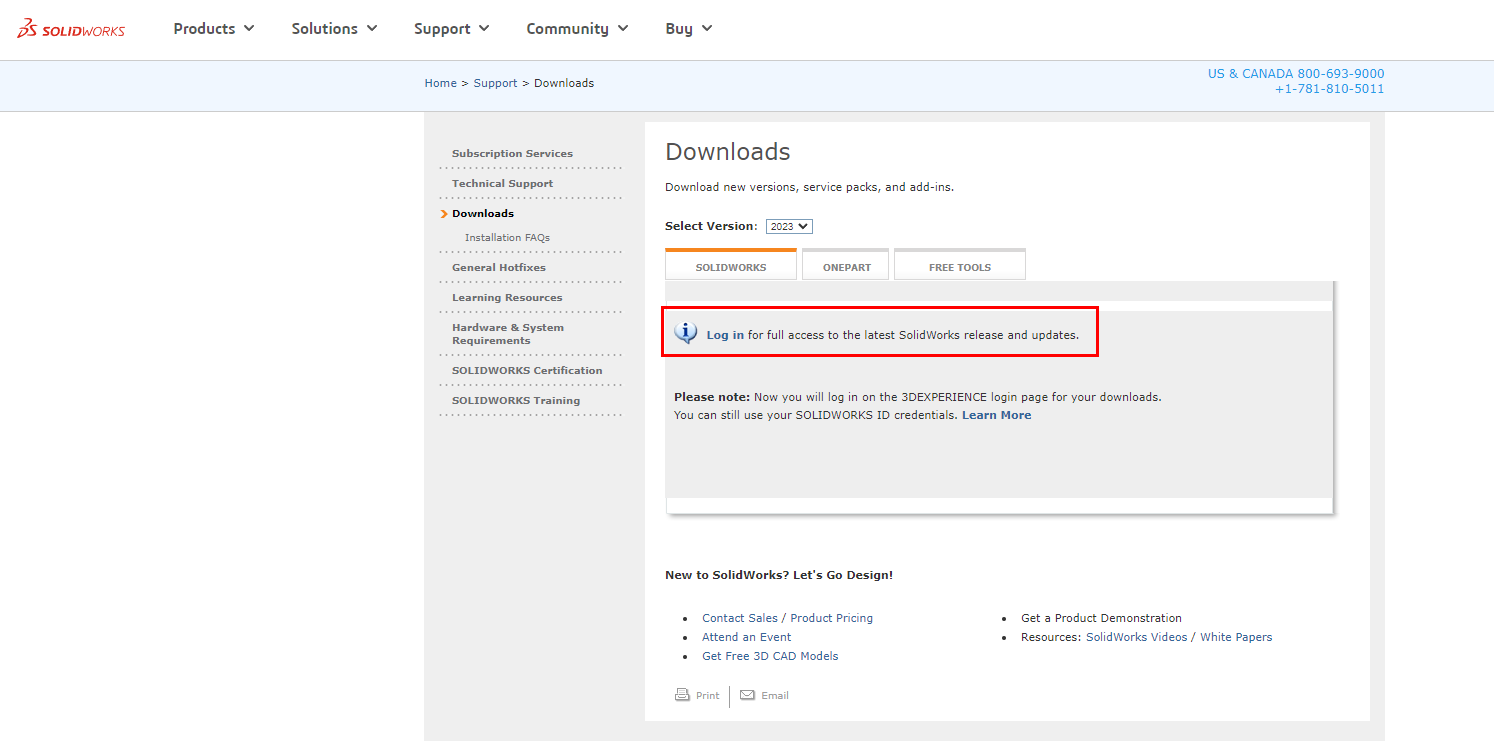 5. Nato se pijavite z svojim uporabniškim e-naslov in geslo.
Če še nimate ustvarjen uporabniški račun kliknete na »Create your 3DEXPERIENCE ID«. Navodila kako se ustvari račun najdete na naslednji povezavi.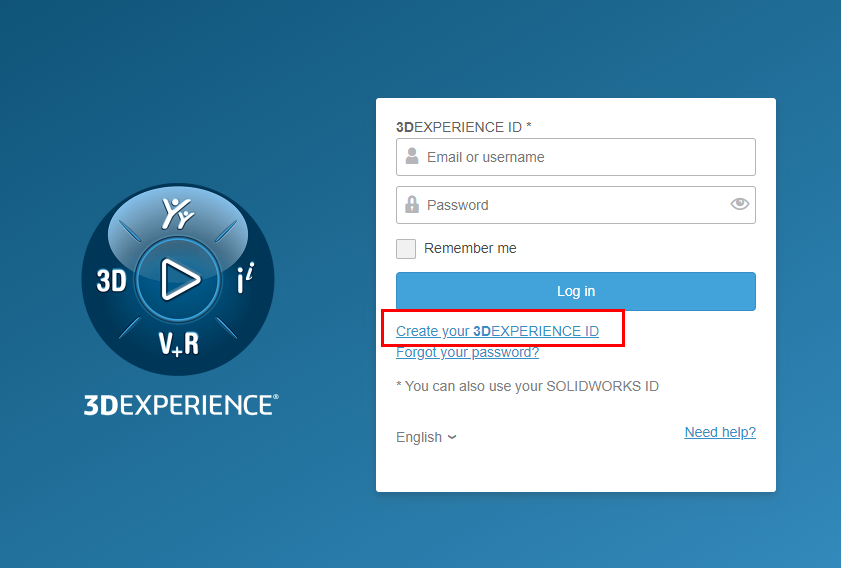 6. Po prijavi, v okno, ki se pojavi, kliknete na želeno različico za prenos.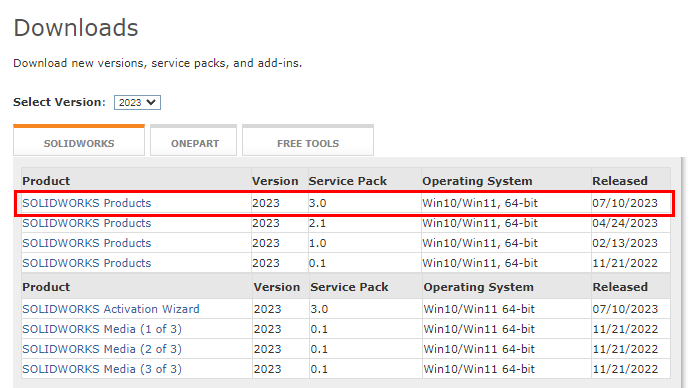 6*. Prenos je možen samo za uporabnike z aktivnim vzdrževanjem. Če to ste in se vam po prijavi pojavi obvestilo na spodnji sliki, potem vas prosimo, da nam na solidworks@ib-caddy.com pošljete vaše 3DExperience registracijske podatke (ime, priimek in e-poštni naslov).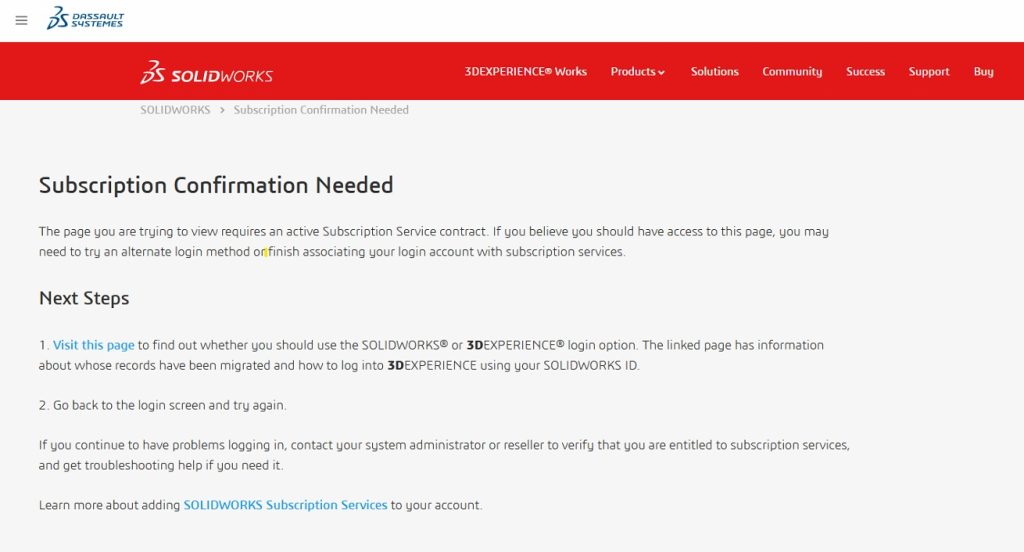 7. V oknu, ki se prikaže, premaknite stransko vrstico na konec besedila, tako da se prikaže gumb "Accept Agreement & Continue" in nato kliknite na ta gumb.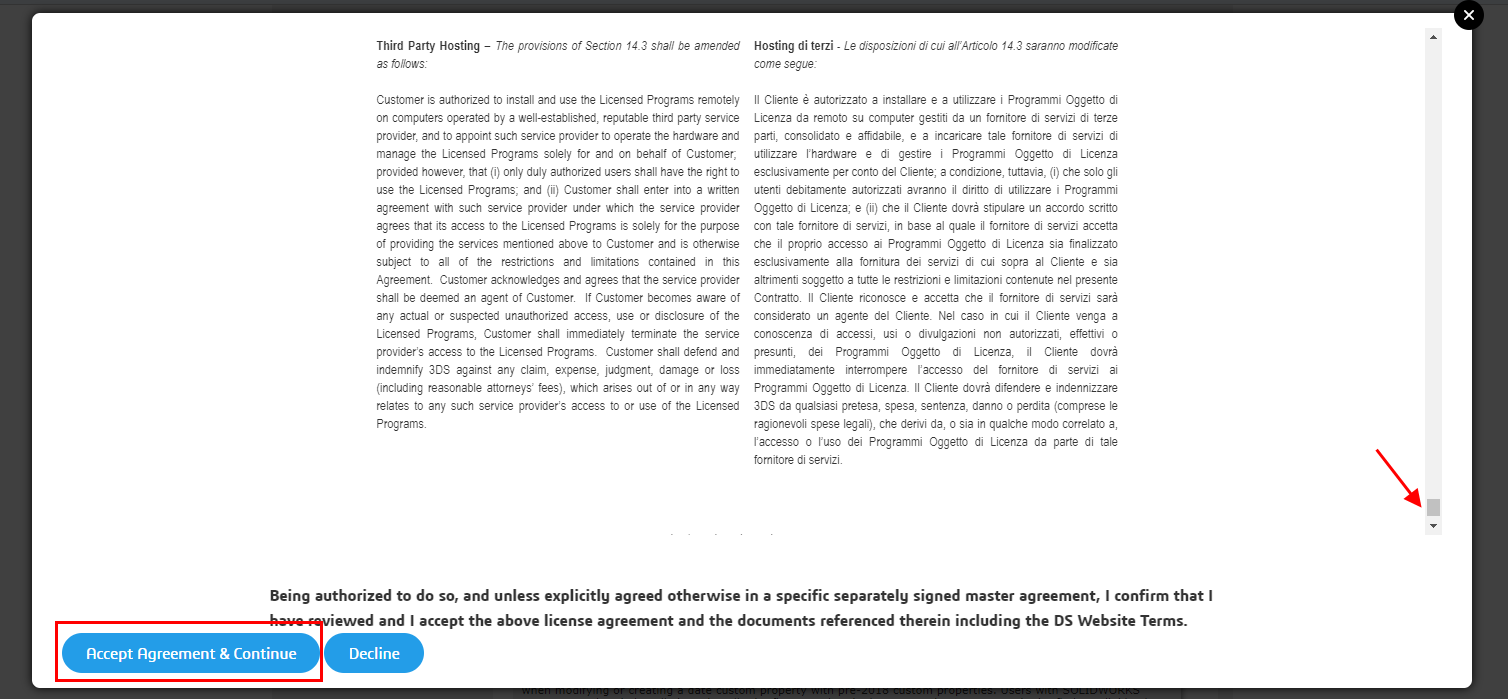 8. Pritisnite "Download".

9. Ko se bo prenesla inštalacijska datoteka jo odprite.

10. Pritisnite "Unzip"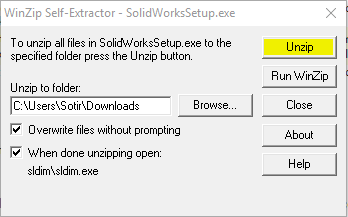 11. Če se vam pojavi spodnjo okno pritisnite OK.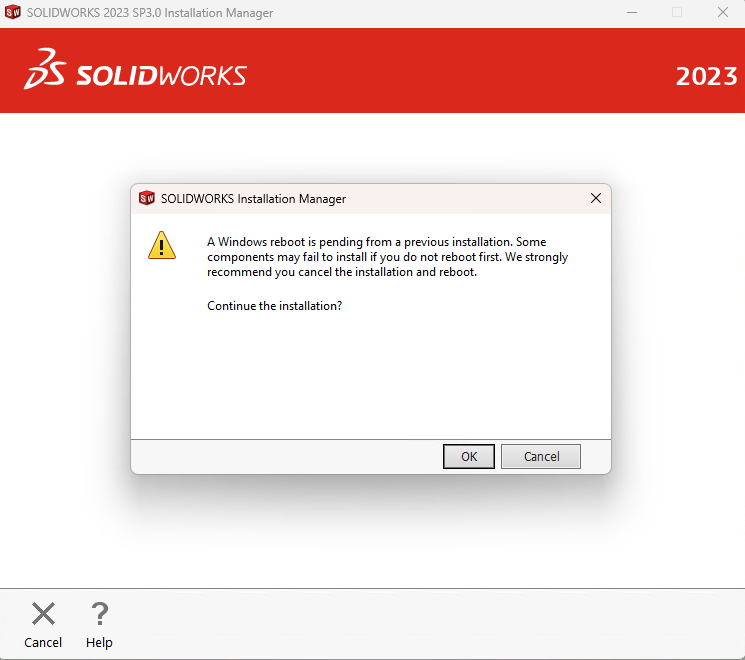 12. Izberite Install on this computer.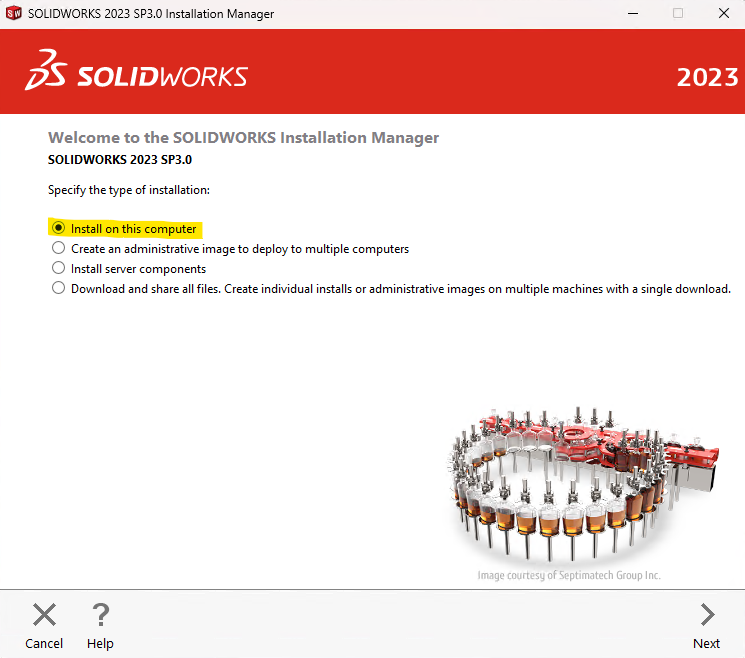 13. Vpišete vašo serijsko številko za SOLIDWORKS in pritisnete Next.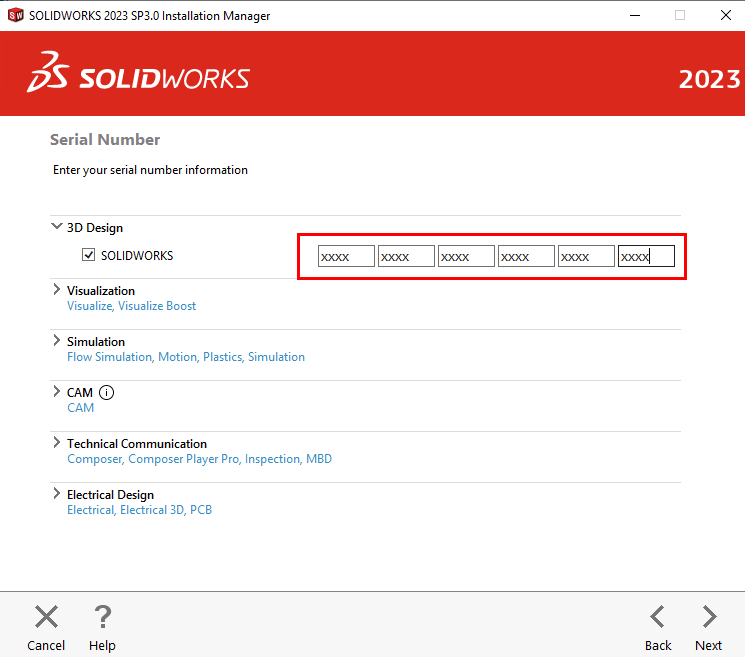 14. V naslednjem koraku izberite en način inštalacije.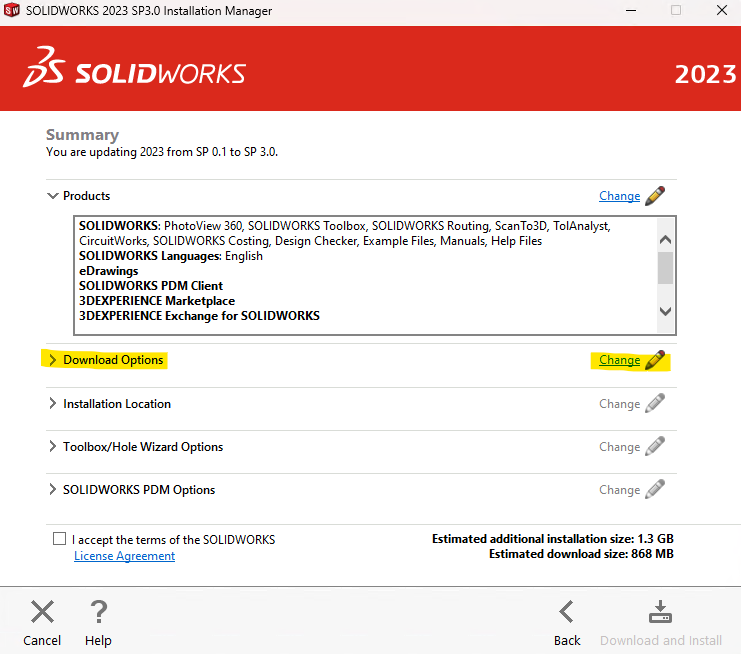 a. Download and install – prenesite želeno različico in jo inštalirajte.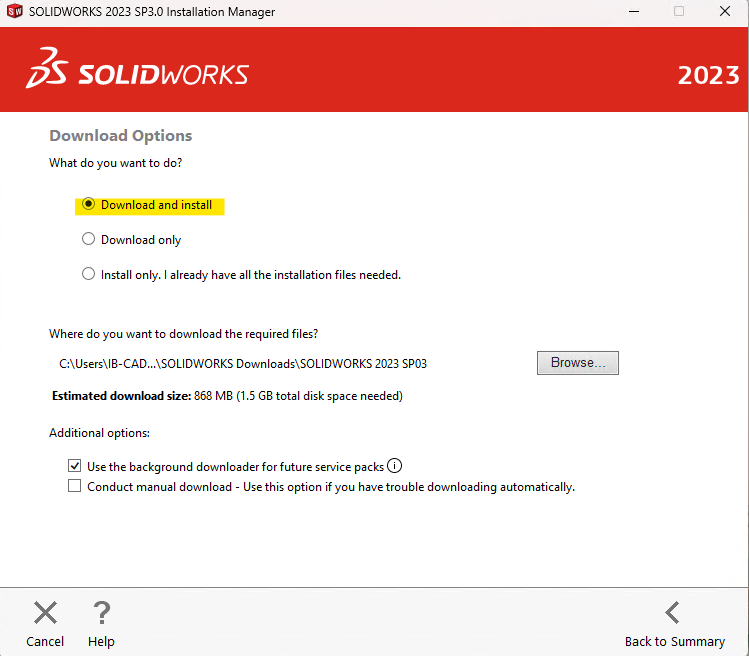 b. Download only – Prenesite inštalacijske datoteke v mapo iz katere lahko nato poženete inštalacijo SOLIDWORKS -a .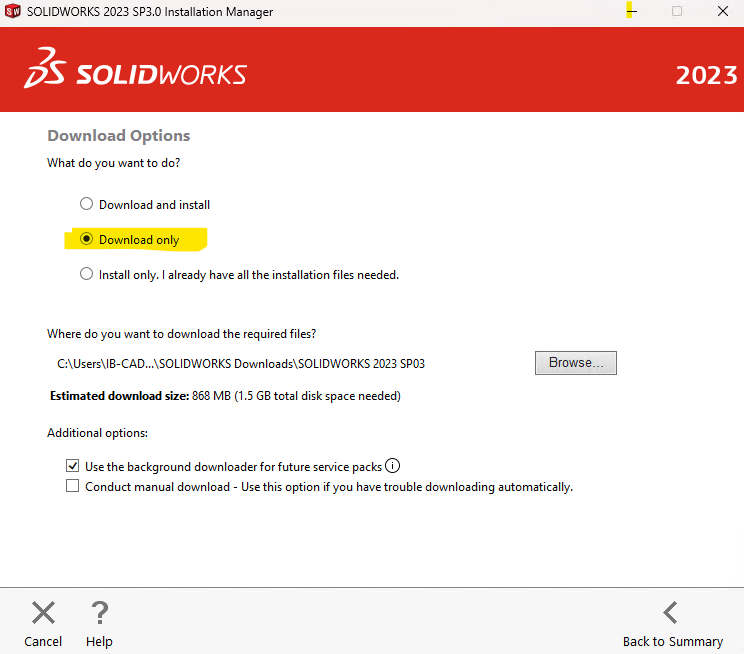 c. Install only – če že imate inštalacijske datoteke nastavite pot do njih s pritiskom na Browse…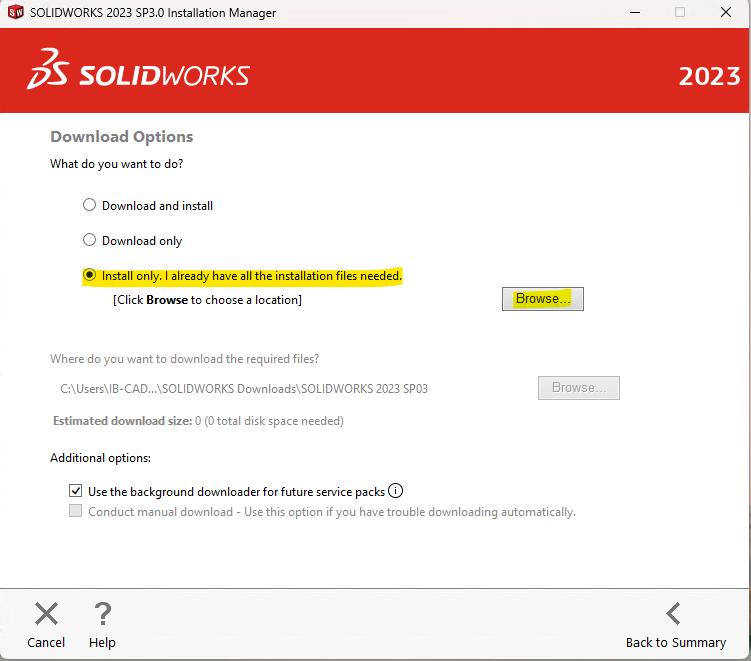 15. Ko nastavite način prenosa/inštalacije pritisnite Back to Summary.
16. V nasljednjem koraku označite I accept the terms of the SOLIDWORKS in pritisnite Install Now ali Download and Install.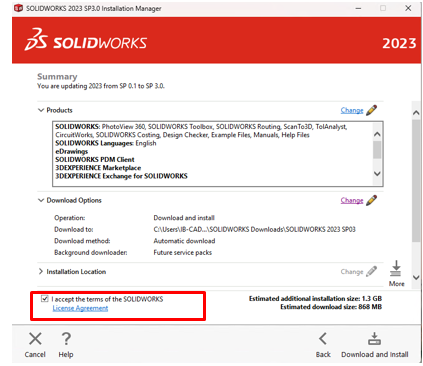 17. Če je vaša serijska številka omrežna, se po pritisku na »Download and Install« vam pojavilo okno v katerem je potrebno vpisati port in ime serverja 25734@<ime_serverja ali IP serverja>. Po izpolnitev pritisnite Ok in Install Now.
Če pa uporabljate samostojne licence, spodnjega okna ne boste videli.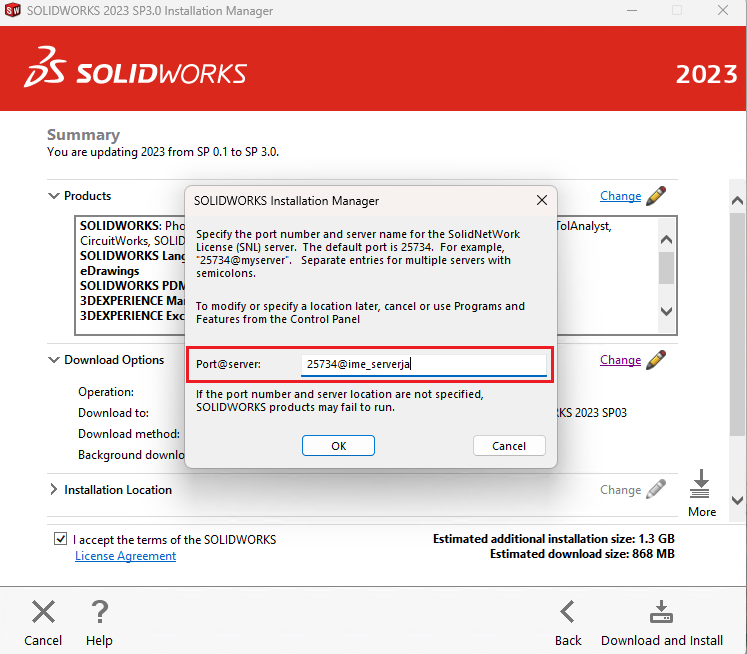 18. Če je bilo vse pravilno nastavljeno, se bo začel postopek inštalacije/nadgradnje SOLIDWORKS-a.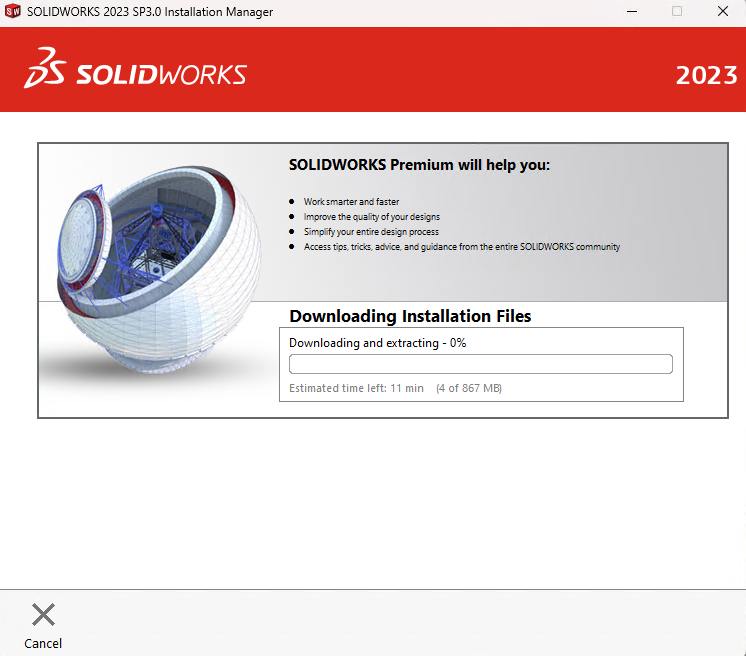 19. Ko se inštalacija zaključi, zaprite okno in poženite SOLIDWORKS.
20. Če se vam ob zagonu SOLIDWORKS pojavi okno za aktivacijo licence, sledite čarovniku za aktivacijo licence.