Vsake toliko časa spoznamo ali izvemo za določene osebe pri katerih lahko rečemo le: »Kapo dol!«. To so ljudje iz različnih sfer. Lahko so športniki, umetniki, podjetniki, itd. Za nas, SOLIDWORKS uporabnike, pa seveda sem spadajo tudi inovatorji, inženirji, izdelovalci. Mike Patey spada v kar nekaj teh kategorij.
Mike je z bratom dvojčkom Markom namreč že pri 15 letih odprl podjetje, ki je gradilo verande. Ko sta Mike in Mark končala s srednjo šolo, je imelo to podjetje že skoraj 200 zaposlenih. Tako Mike kot Mark sta se v poznih dvajsetih letih odločila, da želita leteti in omislila sta si pilotski licenci. Letalstvo ju je tako navdušilo, da sta začela sam modificirati in graditi letala.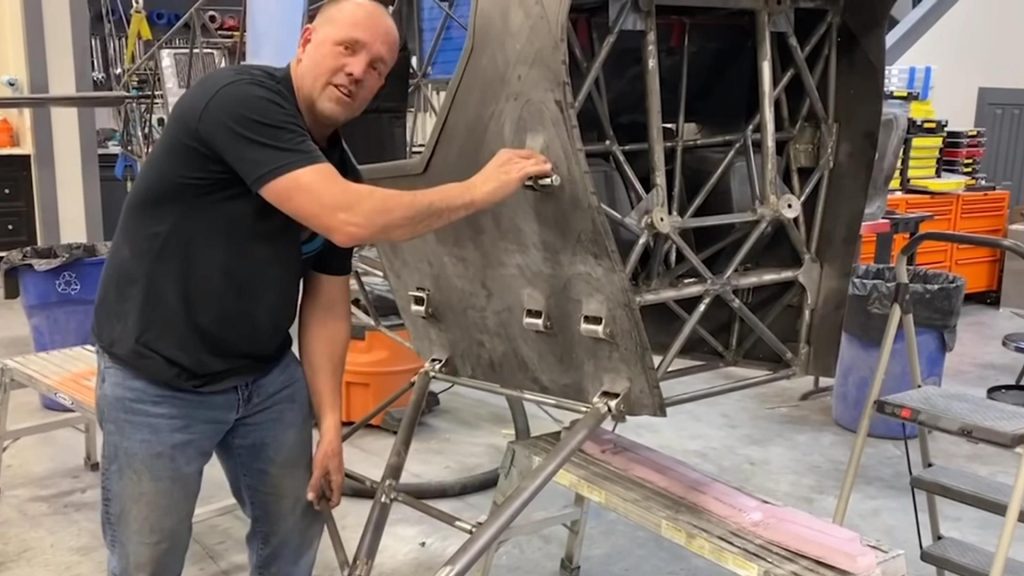 Za načrtovanje svojih letal Mike uporablja SOLIDWORKS. S SOLIDWORKS-om se Mike ukvarja že več let, saj ga je uporabljal v inženirskem podjetju, ki ga je vodil s svojim bratom. Mike vse kose, ki jih je potrebno izdelati v delavnici, najprej nariše v SOLIDWORKS 3D CAD-u, da lahko karseda poenostavi postopek izdelave in obenem zagotovi, da se bodo kosi pravilno ujemali med seboj.
Seveda pa morajo biti kosi in sestavi, ki sestavljajo letalo, močni in obenem lahki. Mike svoje modele pred izdelavo testira. Testira jih virtualno – uporablja torej simulacije. Te simulacije pa izvaja na 3DEXPERIENCE platformi SIMULIAworks vlogah. SIMULIAworks je rešitev za napredne simulacije na oblaku.
Trenutno se Mike ukvarja s projektom SCRAPPY. To bo njegovo letalo in bo prirejeno njegovim zahtevam.  V tem prispevku bomo izpostavili dva izmed kopice videov tega projekta. V teh dveh videih lahko vidite kako izdeluje novo pristajalno podvozje za SCRAPPY-ja in kako uporablja SOLIDWORKS in SIMULIAworks pri svojem delu. Ogled videov vam res toplo priporočamo. Mike je v videih poln energije in idej – pustite, da njegova energija navdihne vas, tako kot je nas!
Celoten delotok pa Mike objavlja na svojem kanalu na Youtube-u: https://www.youtube.com/watch?v=s6lncBfGtu8&list=PL9OFkVHYEhoFUPV78e3hh0TVPMhYI73f9
Vir: https://blogs.solidworks.com/solidworksblog/2020/06/mike-patey-simuliaworks-is-the-coolest-software-ever-heres-why.html