V videoposnetku je prikazano kako enostavno je narediti pot varjenja tudi v primeru kadar imamo
zvare na stenah, ki so med seboj pravokotne ali pod kotom (program samodejno naredi zaokrožitve
med stenami).
Prva možnost je prikazana v videoposnetku, kjer vidite da je potrebno najprej izdelati zvar na eni
steni, nato pa s klikom na »Add Path« dodate še preostali steni. S tem v primeru izdelave velikega
števila zvarov prihranite ogromno časa tako pri programiranju kot pri postopku varjenja.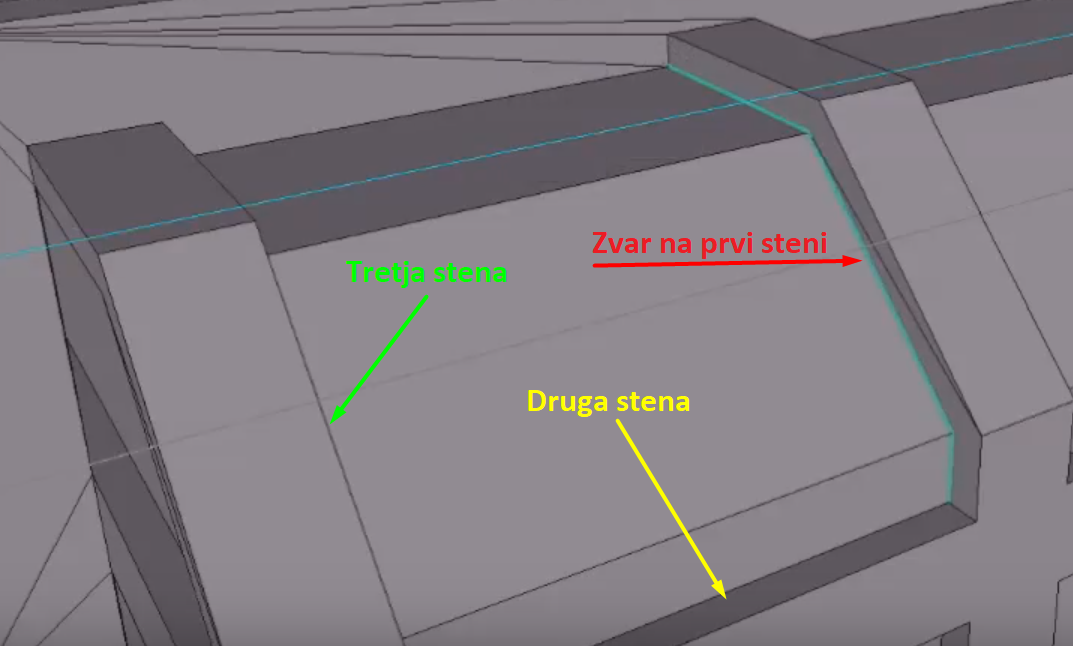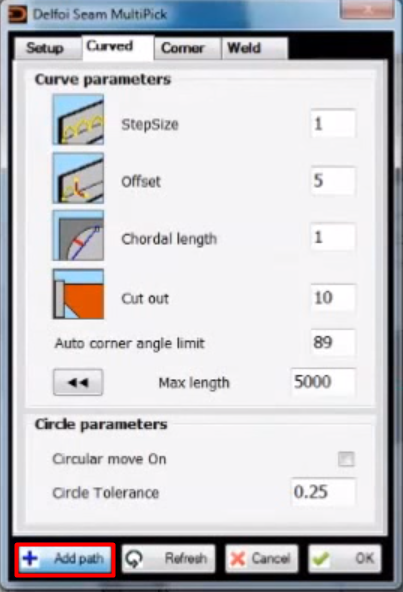 Po končanem izboru vseh sten varjenja in potrditvi se vam izriše pot varjenja. Če približate kontakno
mesto dveh sten lahko vidite, da na tem mestu program naredi radij, kar ne poslabša kvalitete zvara a
vendar prihrani veliko časa.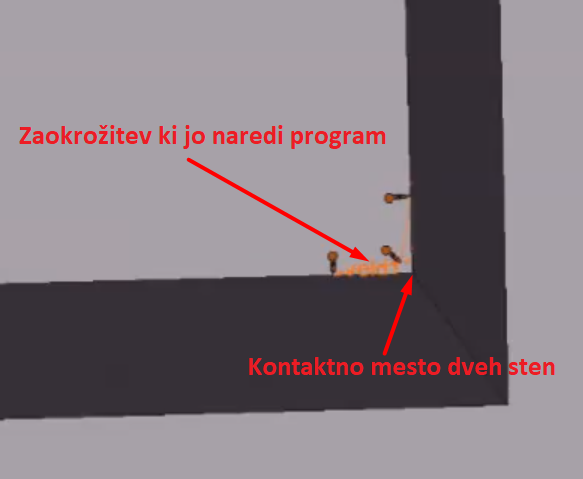 Druga možnosti je, da za vsako steno naredite svoj program vendar se na mestu konca zvara na prvi
steni naredi odmik od površine in nato ponovno približevanje mestu začetka zvara na drugi steni, ki
sta si zelo blizu oz. lahko tudi kar isti točki. Če to ponovite še nekajkrat se vam čas varjenja občutno
podaljša. Seveda se da programirati tudi tako in pri vsakem zvaru odstranjevati točke približevanja in
oddaljevanja vendar je to izguba časa. Prav tako se pojavi problem da z zadnjo točko varjenja prve
poti zavarite prvo točko varjenja druge poti in se vam tako na tem mestu varilno orodje zaleti v prvi
zvar prve poti ali na to mesto nanesete več materiala kot je dejansko potrebno.